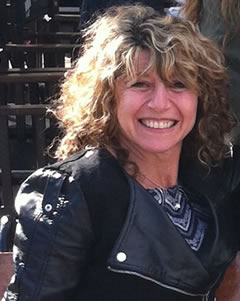 I have been a qualified psychotherapist since 2001, gaining a Masters in Integrative Psychotherapy in 2002. As well as working in private practice since 2001, I've worked in GP surgeries since 2005 and have been the clinical manager for a team of counsellors working in GP surgeries in a local town for 3 years. I am also a qualified supervisor of counsellors and psychotherapists.
When we first meet my aim will be to explore with you what you want from the sessions and then work out the best way to help you get there. Over the years I have studied different models so I have at my disposal a broad range of professional approaches that I can utilise to achieve the best outcome for you. These include the following models: Eye Movement Desensitisation and Reprocessing (EMDR) Person Centred, Cognitive Behaviour Therapy (CBT), Somatic Trauma Therapy, Transactional Analysis (TA), Gestalt therapy, Psychoanalytic Group Work Therapy and Internal Family Systems (IFS).
I have a passion for learning and keeping up to date with new developments in the profession and I dedicate time and energy into my development. I have been particularly interested in the contributions which neuroscience and interpersonal neurobiology have been making to therapy and I have attended a series of courses, conferences and personal development workshops which have also included expanding my knowledge of the use of compassion in therapy as well as understanding and resolving shame. 2021 is seeing a continuation of my commitment to continuous professional development and an even deeper and wider immersion into my learning.
I work in a sensitive and respectful way with the therapeutic relationship being a central element of the process.
I am a registered psychotherapist with the United Kingdom Council for Psychotherapy (UKCP) and adhere to their ethical framework for good practice.